1. Find Your Ride
Get started by finding the right Harley-Davidson
®
motorcycle for you — from the ride you want to how much you're looking to spend.

2. Fill Out a Form
You'll get a decision within minutes of submitting your application. Even if you're not automatically approved, you may still have options.

3. Talk to Your Dealer
Your dealer will be there to work with you and discuss your financing options to help get you on the road.
Tell Me More
Find the bike that fits you and your budget
You don't have to choose the exact bike you want in order to submit an application, although its value plays an important role in your credit decision. You can always change your selections down the road.
We recommend that you select a model in the same general price range of the amount you're hoping to borrow for a more accurate automated credit decision.
Fill out an application and get an online credit decision in minutes
By applying online, you can save time and get the ball rolling. While not everyone will be automatically approved for a loan, your dealer will be able to take you through all your options and help get you closer to owning a Harley® motorcycle.
Talk to your dealer about your options
Get in touch with your dealer after you've submitted your application. They'll be able to work with you and go through all your options to help get you on a bike.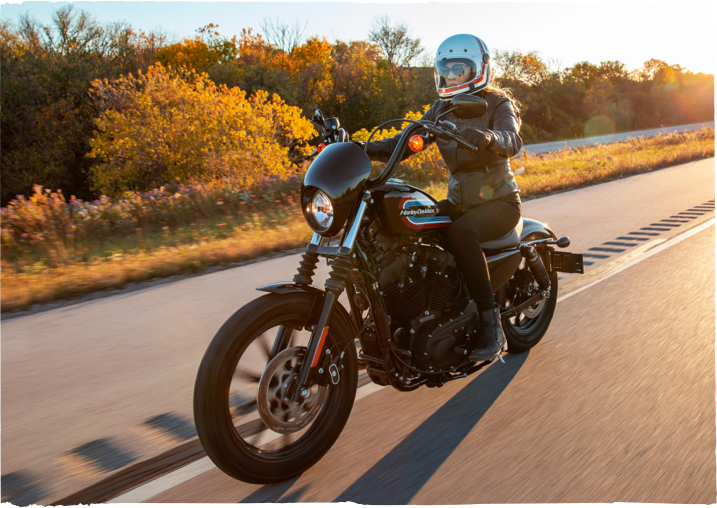 The road is almost yours
We're ready to help you ride out the only way you should—on a Harley® motorcycle.
Apply Now